Data Export
Data Export structure dependency for Laravel Enso.
This package works exclusively within the Enso ecosystem.
For live examples and demos, you may visit laravel-enso.com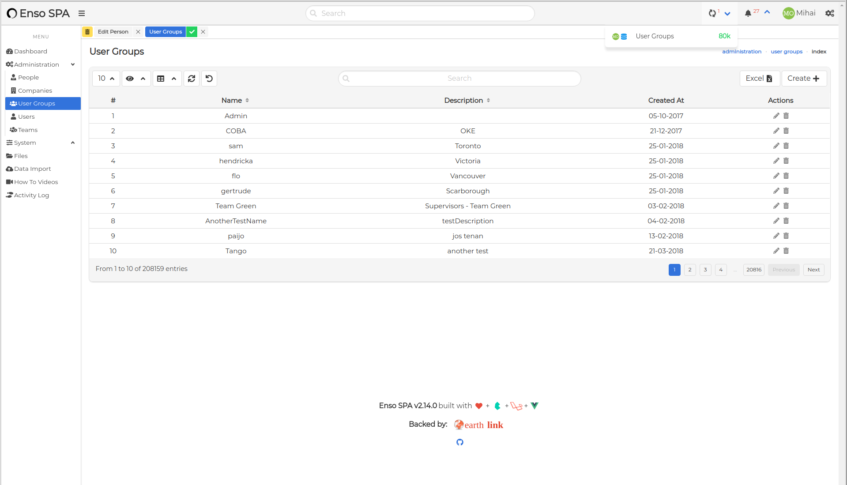 Installation
Comes pre-installed in Enso.
Features
creates the structures and statuses necessary during the processes of exporting data
Data-Export model
Has the following attributes:
id
name
entries
status
created_by
created_at
Contributions
are welcome. Pull requests are great, but issues are good too.
License
This package is released under the MIT license.