Calendar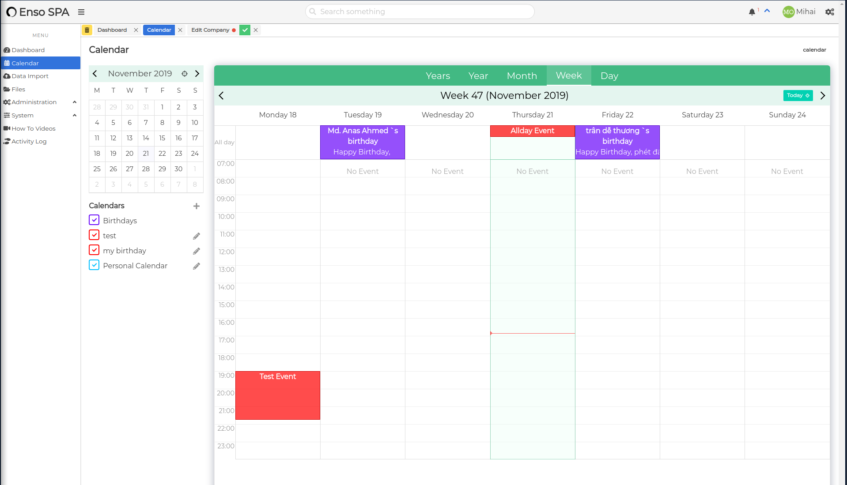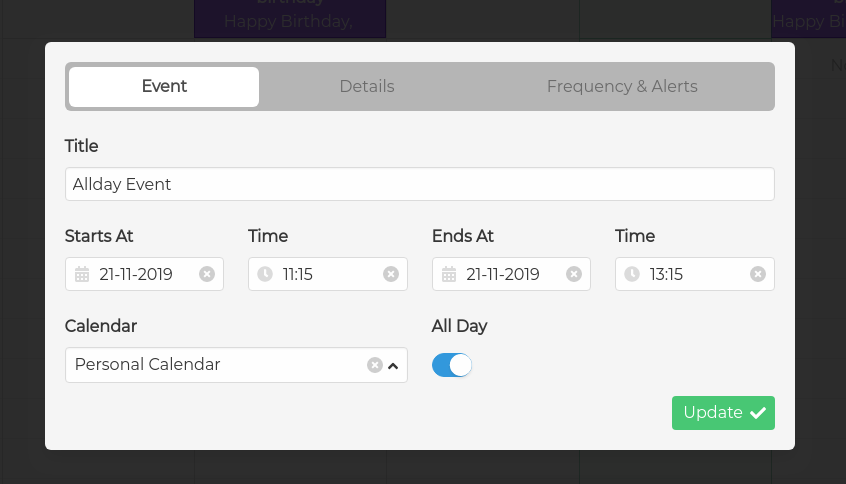 click on the photo to view a large size screenshot
Usage
The component cannot be used outside of the Enso ecosystem.
Demo
For live examples and demos, you may visit laravel-enso.com
Installation
Install the package:
yarn add @enso-ui/calendar

(within Enso, remember to cd into the client folder before installing front-end assets)
Usage
In order to start using the calendar functionality, create a new calendar from the 'plus' button in the calendar page.
Then:
to create an event, click and hold on the desired day in the calendar, on empty/available space
to edit an event, double click the event
to delete an event, click and hold an existing event
to 'resize' an event, drag on the event's edge
Note that you may not edit events that are read-only - when double-clicking on such events, nothing will happen.
Contributions
are welcome. Pull requests are great, but issues are good too.
Thank you to all the people who already contributed to Enso!
License