Teams
Team management dependency for Laravel Enso.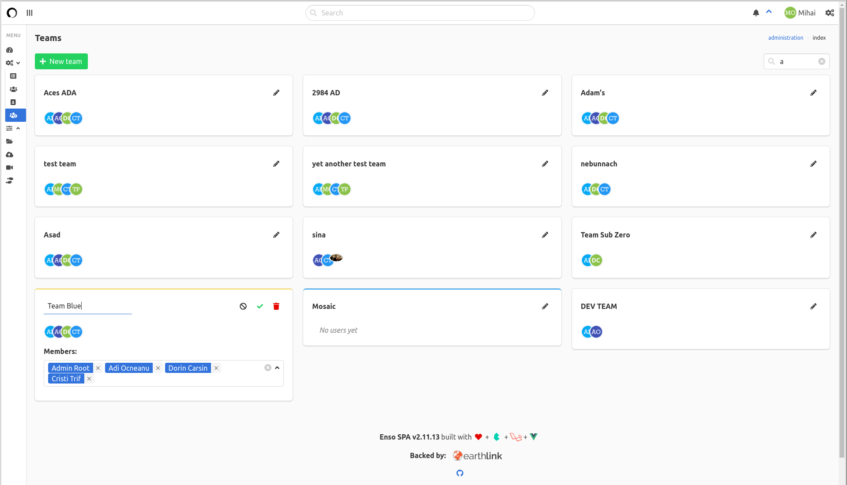 click on the photo to view a short demo in compatible browsers
Features
simple structure to group users under a team
the current team structure is basic, and can be further used as needed
search through teams as required
the Team model has its activity tracked (integration with ActivityLog)
provides a Teams trait that defines the teams relationship
Publishes
php artisan vendor:publish --tag=teams-assets - the package JS assets
php artisan vendor:publish --tag=enso-assets - a common alias for when wanting to update the assets, once a newer version is released, can be used with the --force flag
Contributions
are welcome. Pull requests are great, but issues are good too.
License
This package is released under the MIT license.